Concept art 1 for my portion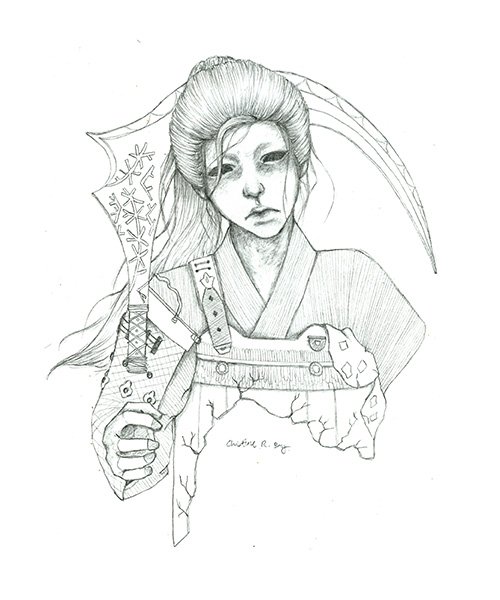 Concept art 2 for my portion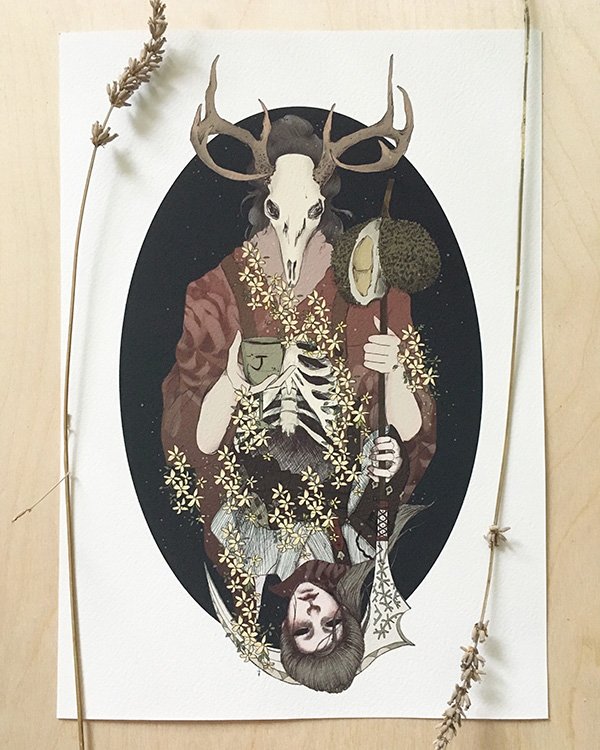 "Savoring the sweet-bitterness of the king of fruits while drowning in the sea of sake… Is this an invitation for the god of death?"
A test art print of our collaborative efforts.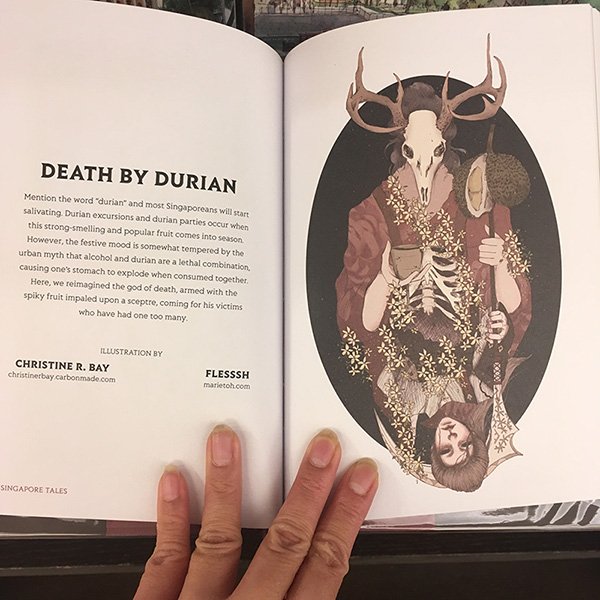 Our work in 52 Tales book by the Band of Doodlers
A Band of Doodlers project where pairs of artists come together to do a collab art piece related to the tales of Singapore. Works will be exhibited in July and printed onto playing cards.
I collaborated with a local artist and visual storyteller, Marie Toh, and we came up with a Japanese-style digital artwork depicting the untold dangers of consuming durians and drinking alcohol at the same time.
---
Role Artist

For Band of Doodlers

Date Illustration completed on April 2017
Up Next:
Commissioned Works