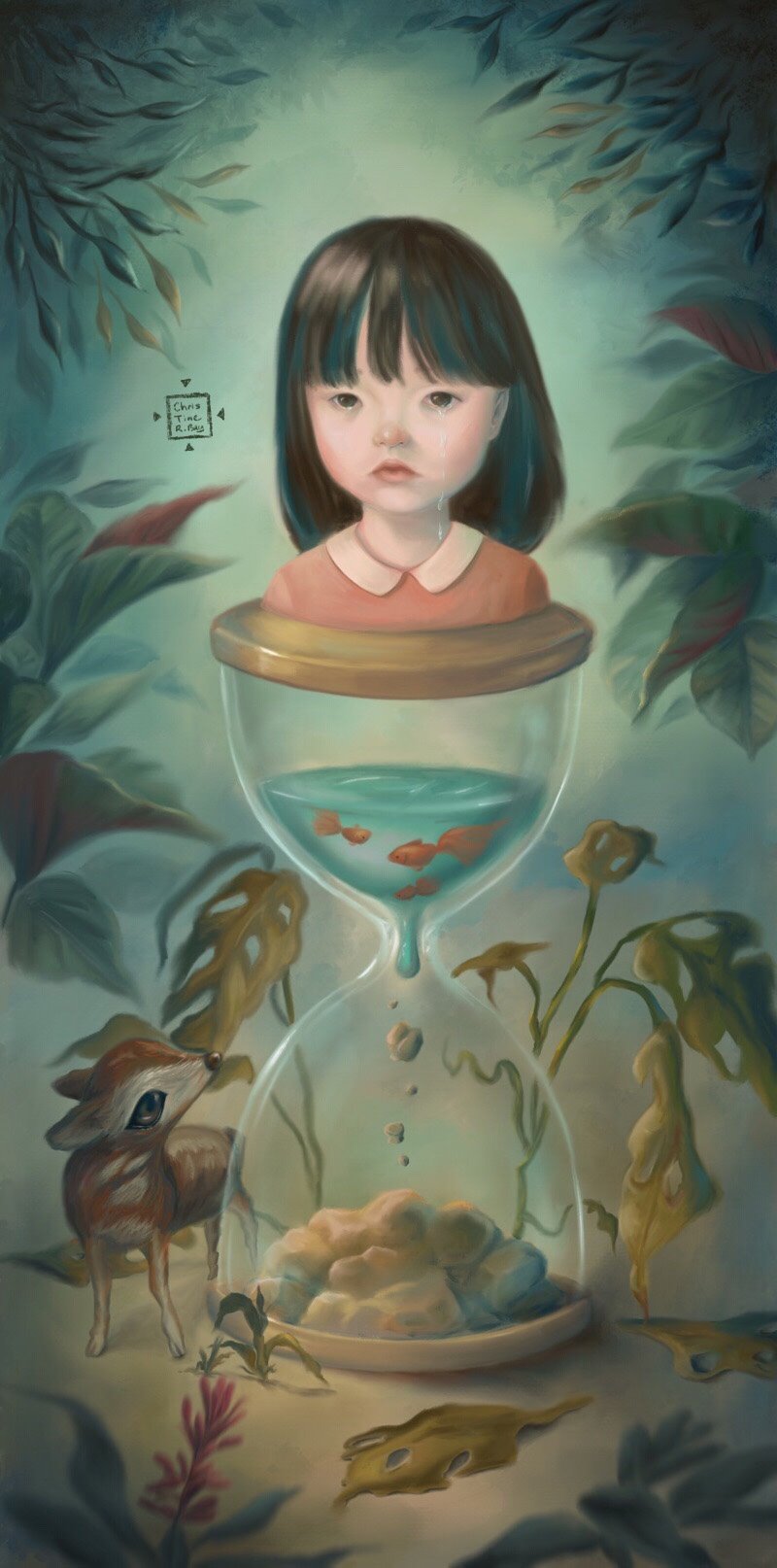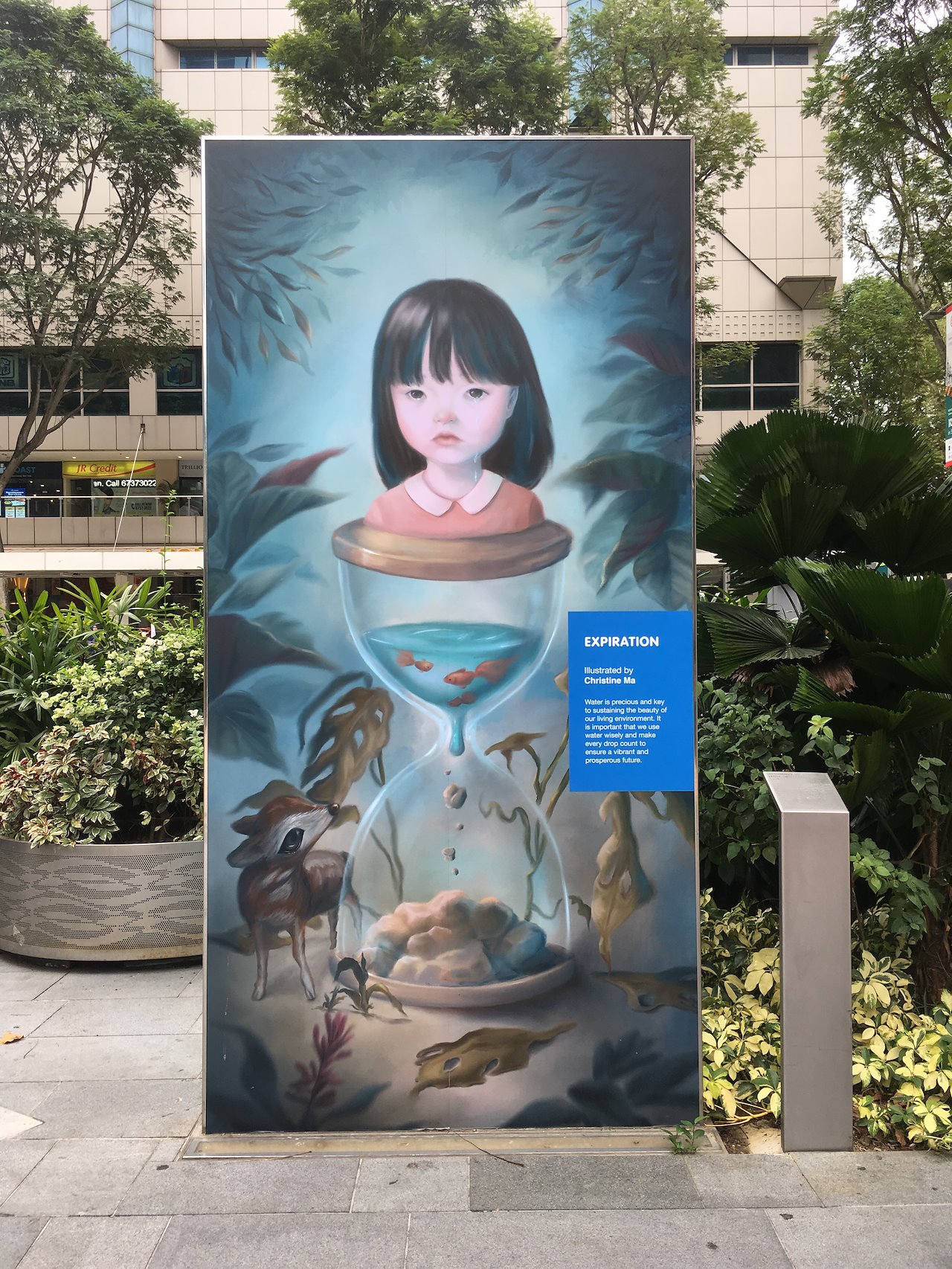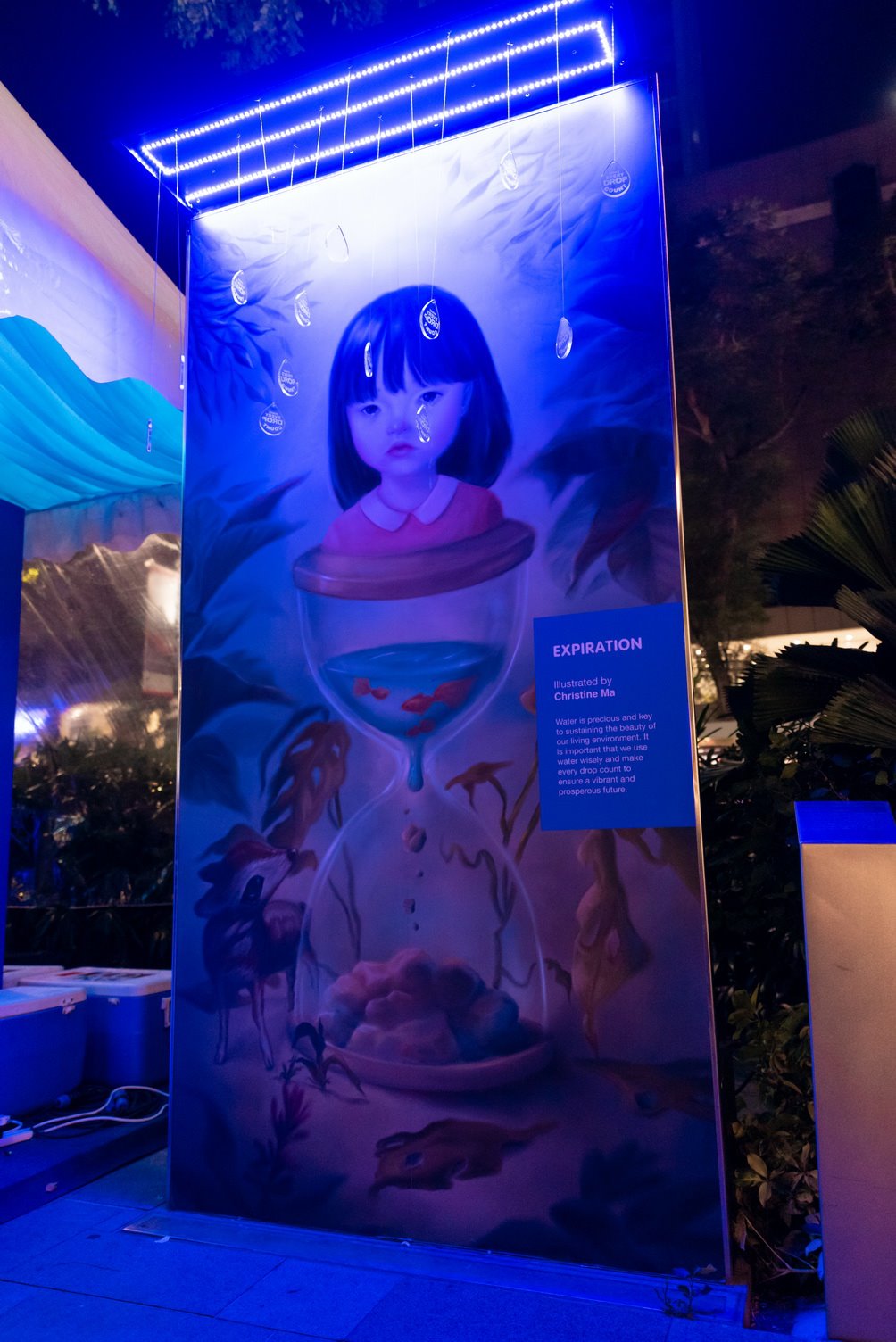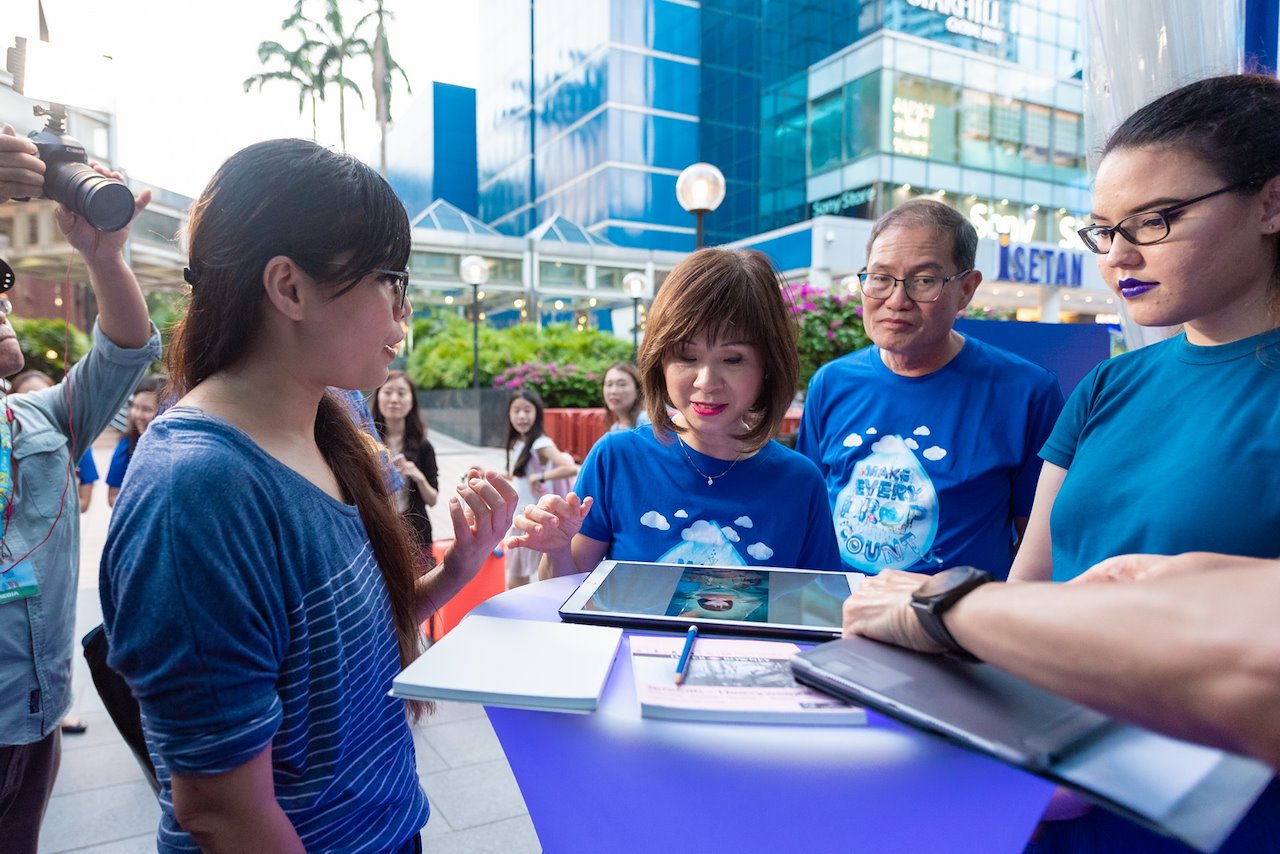 I was one of the 35 artists for the "My Take on Water Art" exhibition and art installation, a collaborative effort between the Band of Doodlers and PUB (Singapore's National Water Agency) held during the month of World Water Day. The glass shards along Orchard Road (from Ion Orchard to Mandarin Gallery were converted into large scale art pieces, each depicting the artist's narrative on the importance of water and the memories of the Singapore Water Story. Some selected shards were dressed up with blue water droplet lights to provide the public with photo opportunities.
About my work
Title: Expiration
Medium: Digital painting on Procreate (iPad) and Photoshop
I did this in my usual pop-surrealistic style with lots of symbolism. This piece is akin to a thought experiment. What happens when the last bit of viable water source is being wasted away? Will the future generation be left with nothing but a barren piece of land? Perhaps it isn't too late if we start to use water wisely now, and our future will still be a beautiful and vibrant one!
---
Role Artist

For BOD x PUB

Date March 2019
Up Next:
Heart of Nature (Digital Art x Printed Vinyl)