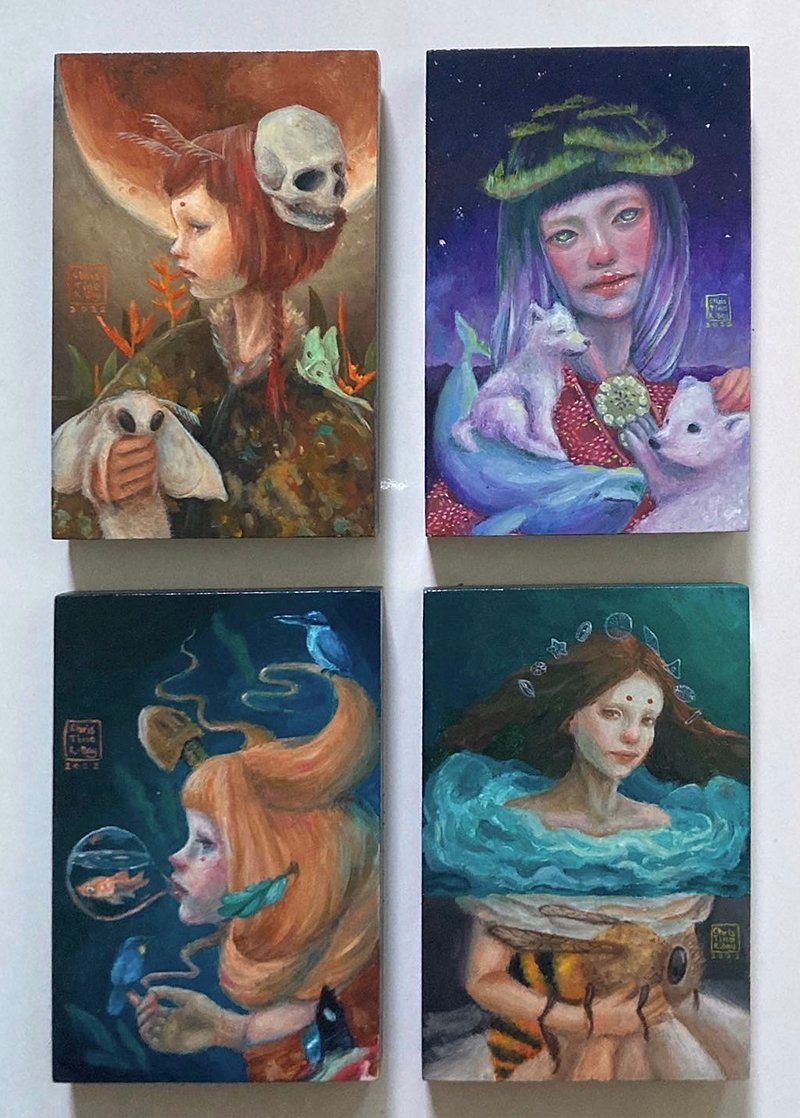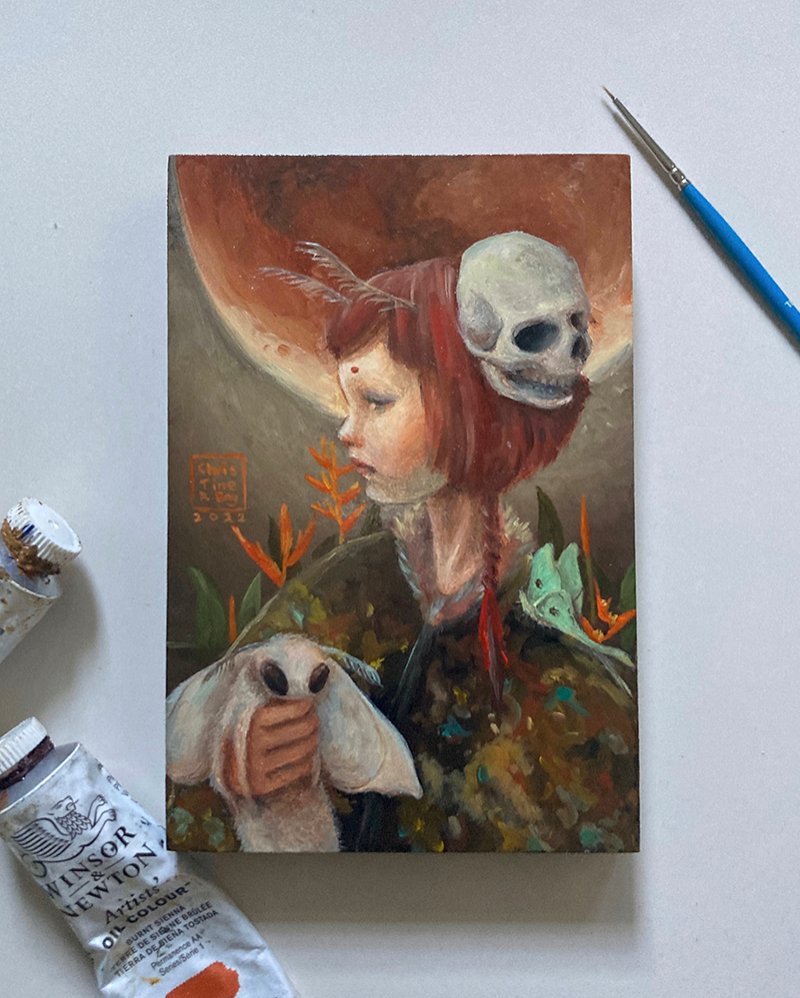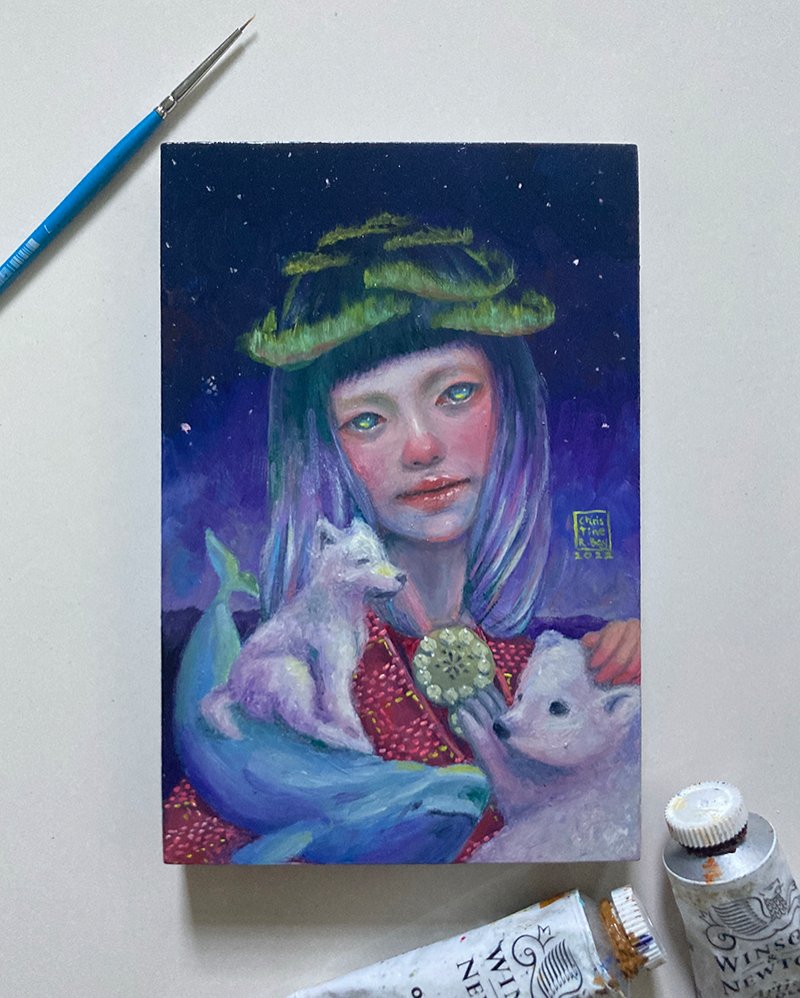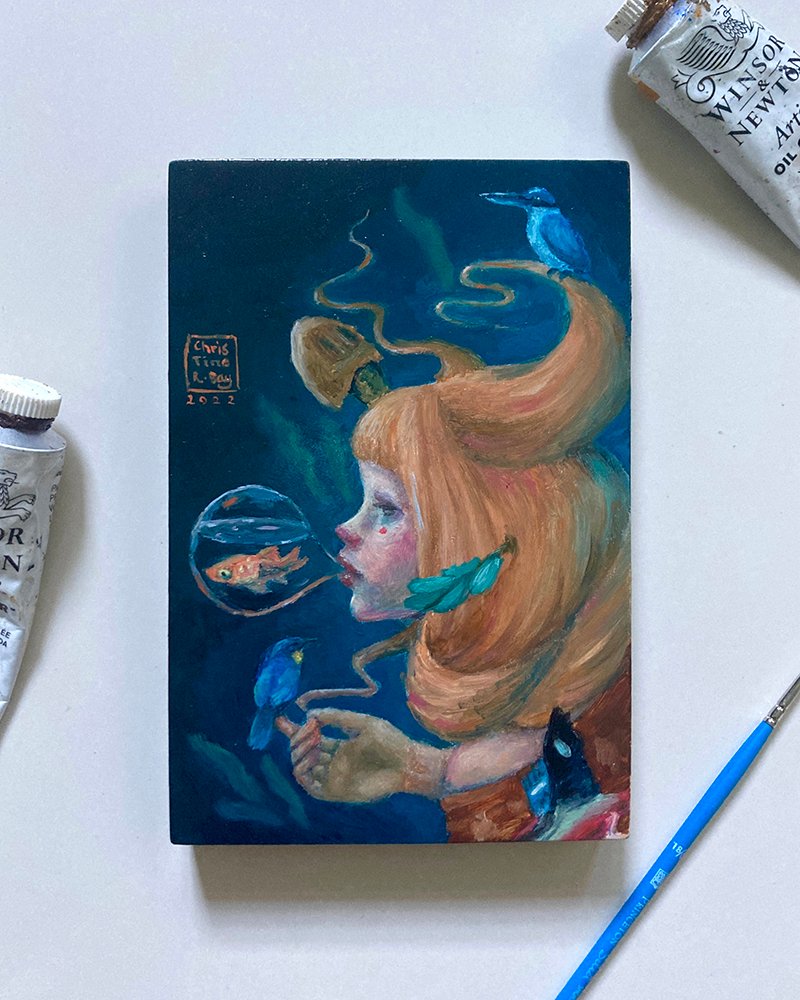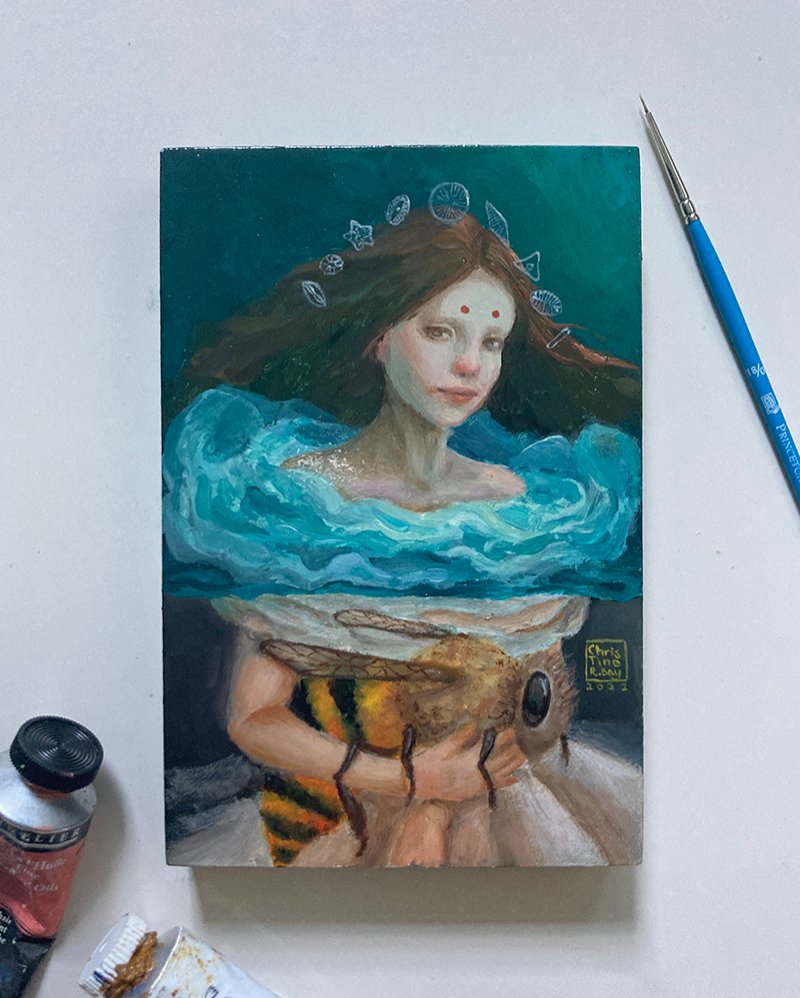 Series of small works for Pameran Poskad 2022.
Oils on primed 4" x 6" wooden panels.
Pameran Poskad is a community show where artists create works that are.no larger than what the postcard-sized sleeves (provided by the organizer) can fit. A percentage from the sales of the artworks are donated to the chosen beneficiary of that year.
---
Role Artist

For Pameran Poskad 2022

Date December 2022

Type Oil Painting
Up Next:
Weird Critters Series